Our Core Technologies
Our products utlise capacitive deionisation electrodes made up of layers of activated carbon electrodes and enclosed as stacks to deliver high salt removal capacity. Several of these modules can be configured in series or parallel configuration to deliver greater salt removal capacity or throughput.
How Does it Work?
When two electrodes have opposite charge the salt ions in solution will migrate towards the electrodes and become adsorbed in the highly porous structure. When the electrodes reach their storage capacity the charge is reversed and the salty waste is captured separately. At the same time the energy can be recovered during the regeneration step to be used to drive the next cycle of operation. This can half the total energy requirment.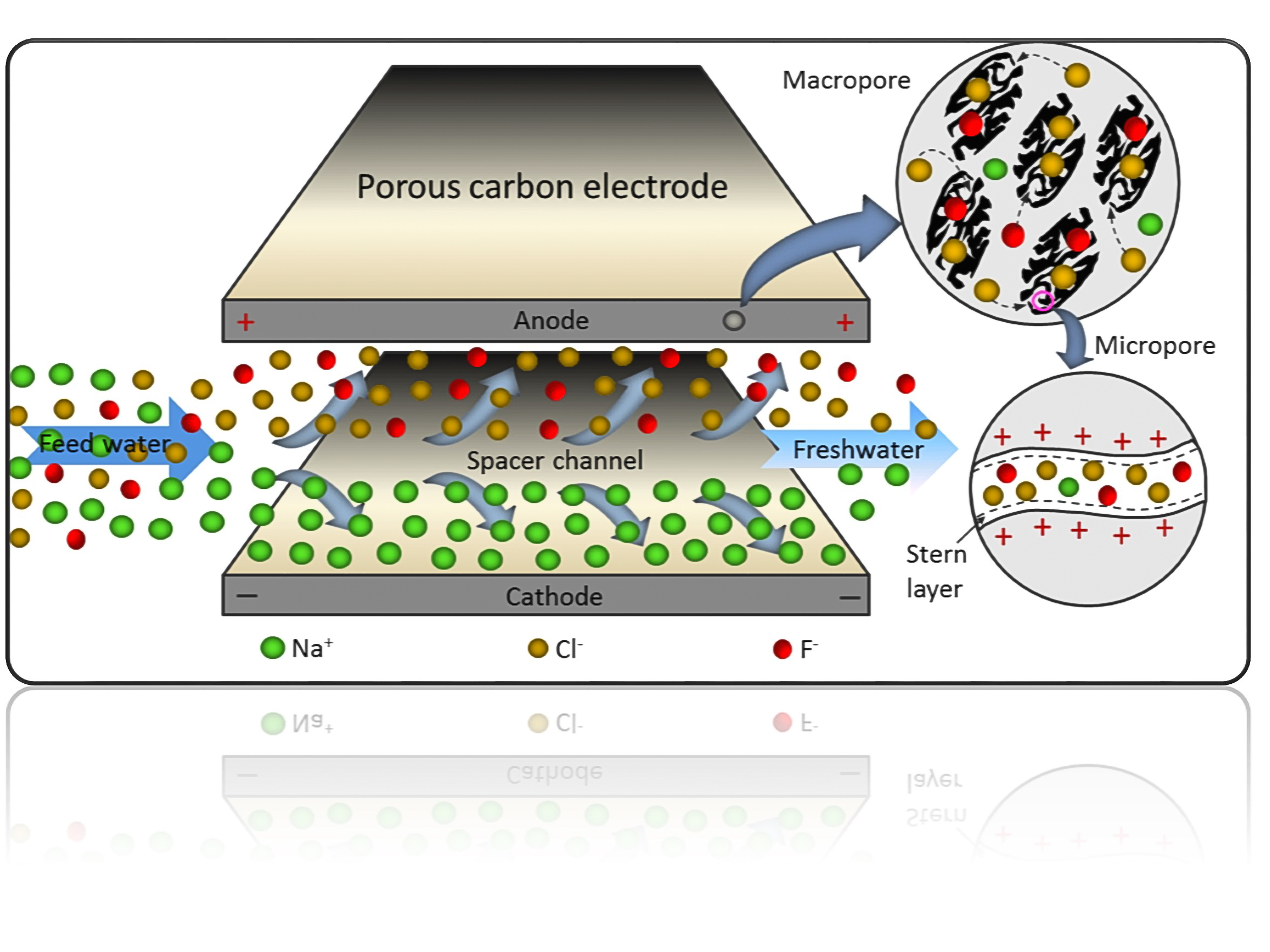 Product Preview
Please contact us for details on product specifications for custom systems. This system pictured here is our 20000L/day solar powered desalination system.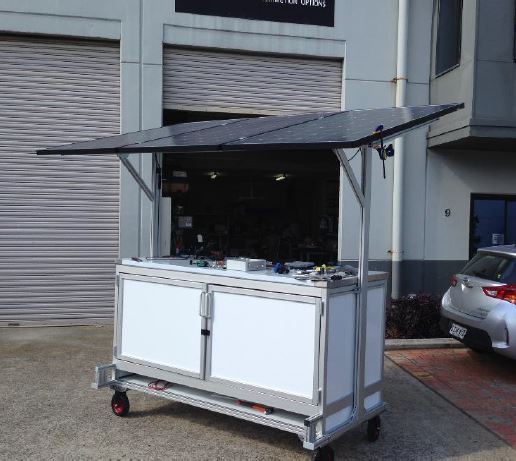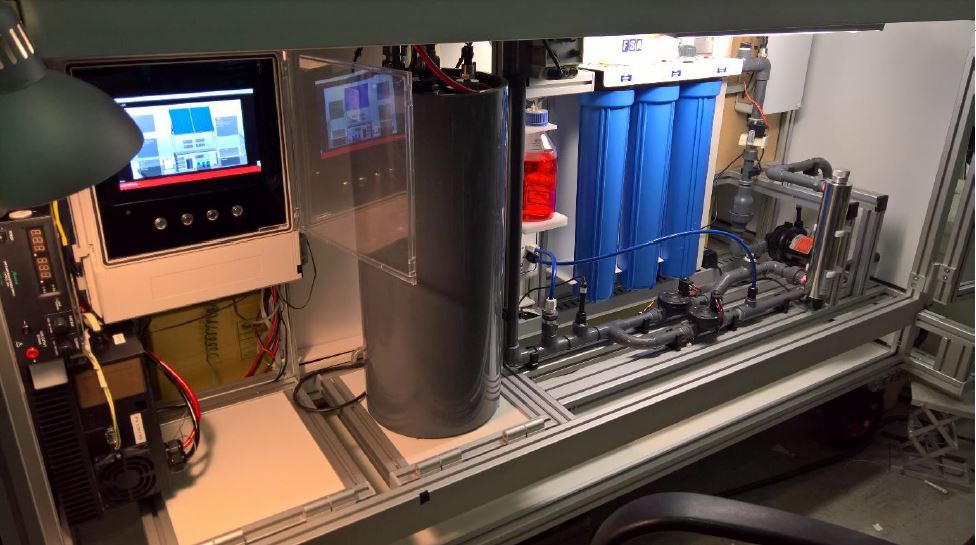 Customisation
We also provide customised pre and post treatment options. Our technical team are equiped to tackle trace inorganic contaminants in order to ensure high selectivity for key elements.